Comtech Corporation Export & FCPA Compliance
---
Comtech Corporation (the Company, "Comtech") takes its position as market leader and corporate citizen with the utmost seriousness. Recognizing that the illegal diversion of high technology commodities and technical data to military, terrorist, or nuclear/missile/chemical weapons proliferation activities poses a serious risk to the national security of the United States, as well as other nations in which the Company does business, and since export control regulations apply to virtually every aspect of our business, the Company has and will maintain a strict export control policy.
Accordingly, some Comtech products may not be exported to a foreign national, a foreign corporation or a foreign government without first obtaining a license from the U.S. Department of State or the U.S. Department of Commerce. Where a license must be obtained, Comtech will apply for the license after receiving all required documentation from the customer.
Jurisdiction
Comtech standard products have been reviewed and classified by the U.S. Department of Commerce (DOC) and are subject to the Export Administration Regulations (EAR) administered by the Bureau of Industry and Security (BIS). The EAR can be reviewed at the following web address: http://www.bis.doc.gov/
Comtech non-standard products may be subject to either the EAR or the International Traffic in Arms Regulations (ITAR). The ITAR can be reviewed at the following web address: http://www.pmddtc.state.gov/
Specific product classifications can be found on the product's data sheet or by contacting your Comtech sales representative.
Destination Control Statement
Each sales order acknowledgement and commercial invoice contains the following statement:
These items are controlled by the U.S. Government and authorized for export only to the country of ultimate destination for use by the ultimate consignee or end-user(s) herein identified. They may not be resold, transferred, or otherwise disposed of, to any other country or to any person other than the authorized ultimate consignee or end-user(s), either in their original form or after being incorporated into other items, without first obtaining approval from the U.S. Government or as otherwise authorized by U.S. law and regulations.
Customer Purchase Order Requirements
All customer purchase orders must include the following:
Bill to Name and Address
Ship to Name and Address
Country of Ultimate Destination
End User Name and Address
End User Statements
Customer Purchase Orders are subject to an End User Statement request for certain exports based on the following criteria:
New Comtech Customers
Export Restrictions on the Equipment based upon the product's export classification(ECCN)
Ship to Address (when shipping to a Freight Forwarder or Warehouse)
Destination to countries with suspected shipment Diversion Risk
When Comtech deems the transaction to be a potentially high risk for export non-compliance
Restricted Party Screening
Purchase Orders are subject to Restricted Party Screening (RPS) of Customers, Contacts, Freight Forwarders, Third Party Vendors, etc. RPS is done using commercially available third-party screening software that checks many U.S. Government and certain non-U.S. restricted or denied party lists such as:
Denied Parties – DOC (BIS)
Special Designated Nationals (SDN) – U.S. Department of Treasury (OFAC)
Entity List – DOC (BIS)
Unverified List – DOC (BIS)
AECA Debarred Parties List – Department of State (DOS)
Results of the screening may trigger an End User Statement request or Export Licensing requirement.
Export Documentation
All Exports from the USA require a Commercial Invoice. Comtech will not release shipments to freight forwarders or carriers without a Comtech commercial invoice or a Customer Supplied invoice for a drop ship request.
Prohibitions
Customers shall not solicit, or assist in the diversion of Company products/services destined for, or originating in, countries listed below or restricted by the export control laws of the United States, including regulations of the U.S. Department of Treasury's Office of Foreign Asset Controls (OFAC). OFAC maintains the listing of nations under embargo or sanction of U.S. goods. Comtech products are prohibited from being shipped, direct or indirectly, to the following destinations and/or end use:
Cuba
Iran
North Korea
Sudan
Syria
Crimea Region
China, military end-use
Russia, military end-use
Please refer to the OFAC web address below, for a complete list of restricted destinations.
http://www.ustreas.gov/offices/enforcement/ofac/programs/
General End Use Prohibitions
The U.S. Government places export controls on certain nations principally due to national security. In addition, the Export Administration Regulations also places limits on products being used in some of the following activities:
Missile technology
Foreign military applications
Nuclear proliferation
Terrorism, etc.
Please refer to EAR Part 736 for more details at web address:
http://www.access.gpo.gov/bis/ear/ear_data.html
Anti-Bribery and Anti-Corruption Obligations
The Foreign Corrupt Practices Act ("FCPA") and similar anti-corruption and anti-bribery laws in other countries generally prohibit making, promising, or offering payments or gifts to government officials to obtain or retain business or to secure any improper business advantage. In connection with the performance of any Purchase Order or agreement with the Comtech purchaser will not offer or make any payments or provide anything of value to a government official to influence an official action that awards business, retains business or secures an improper business advantage in connection with Comtech's products. In the event of an alleged breach of the anti-corruption regulations, the purchaser shall cooperate in good faith with Comtech to determine whether an alleged breach occurred. In such case, the purchaser agrees to furnish Comtech all information requested to establish compliance with the purchaser's anti-corruption obligations.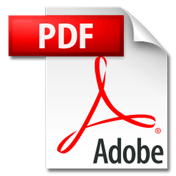 Violations
Comtech Export Controls Group will report any known violations to the appropriate government agencies: DOC Office of Export Enforcement (OEE), Department of Homeland Security – U.S. Customs and Border Protection (CBP), or U.S. Department of State.
Questions/Contacts
Questions or concerns may be addressed to: SSTExport-FCPACompliance@comtechtel.com